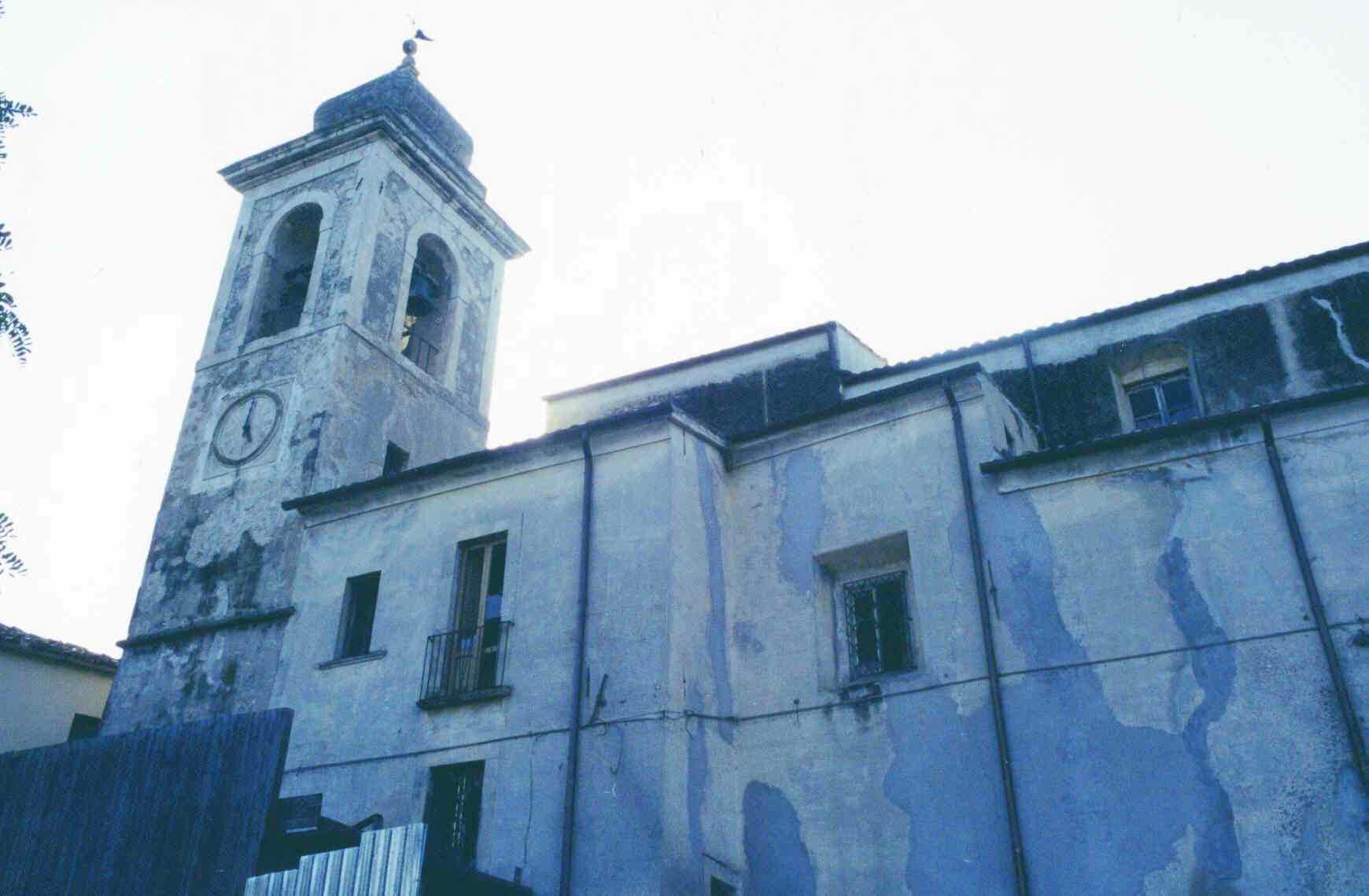 The old Church of my Grandparents. It was
damaged during an earthquake in the early 1900s It has been closed since then but Maria said they are planning to restore it.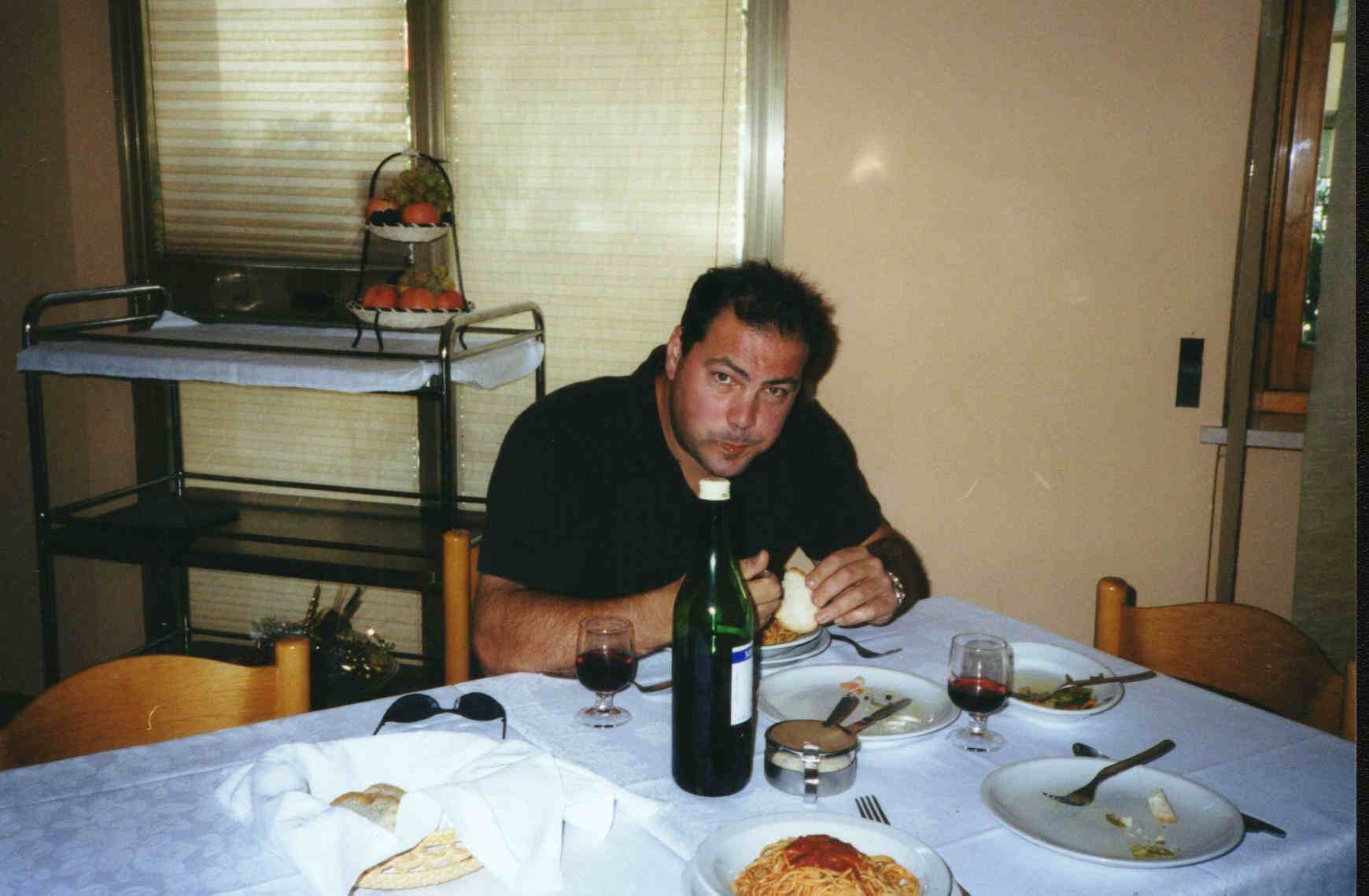 Chris eating at La Noce. Antonio served us sausage they prepared especially for weddings. We had a great time there.