Here's the rest of the pictures leading up to meeting the offspring of the family in the picture.
Below: He was a Toppi and identified the people as his
Grandfather and Grandmother. He posed with me but
did not want us to visit.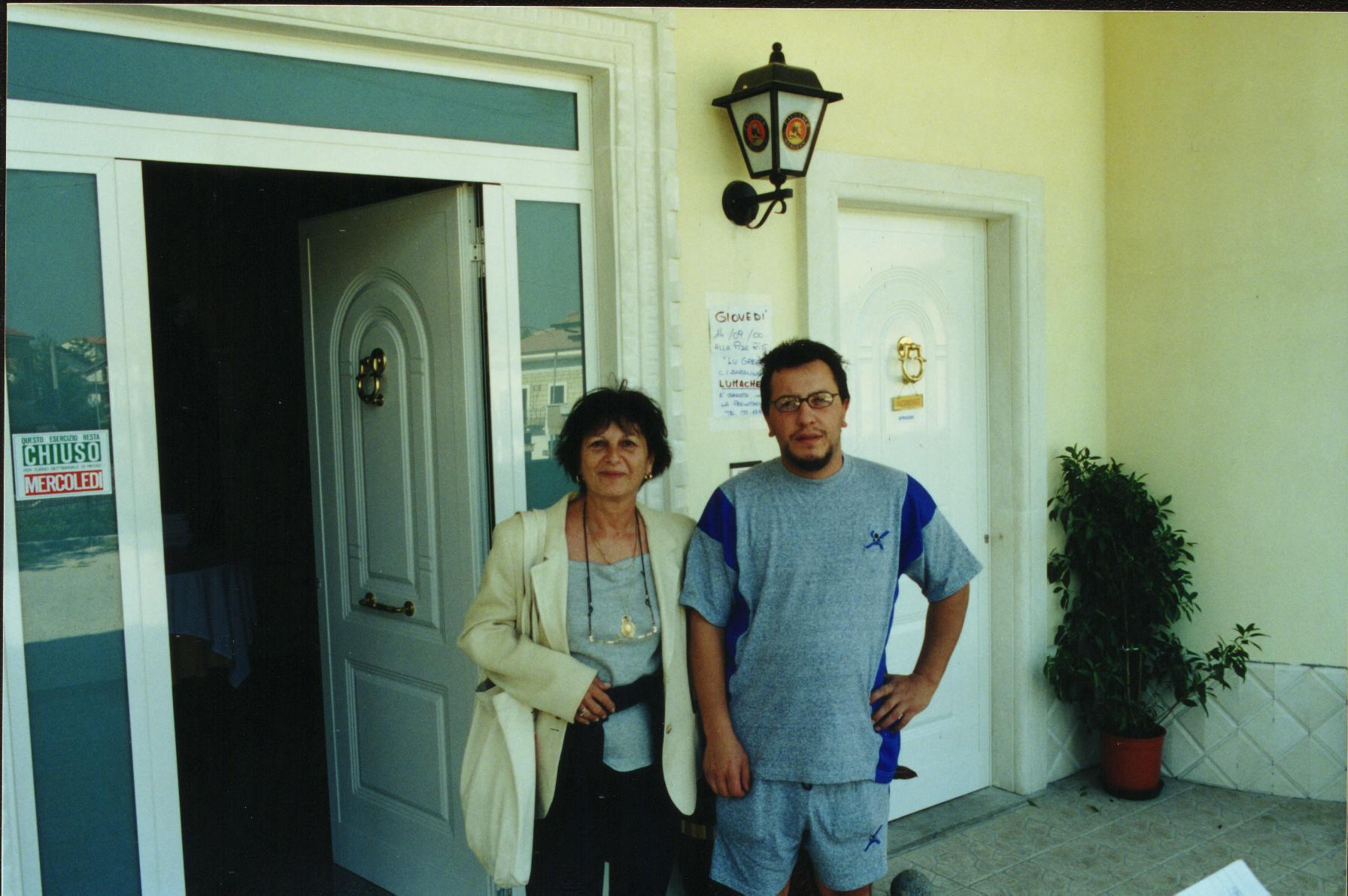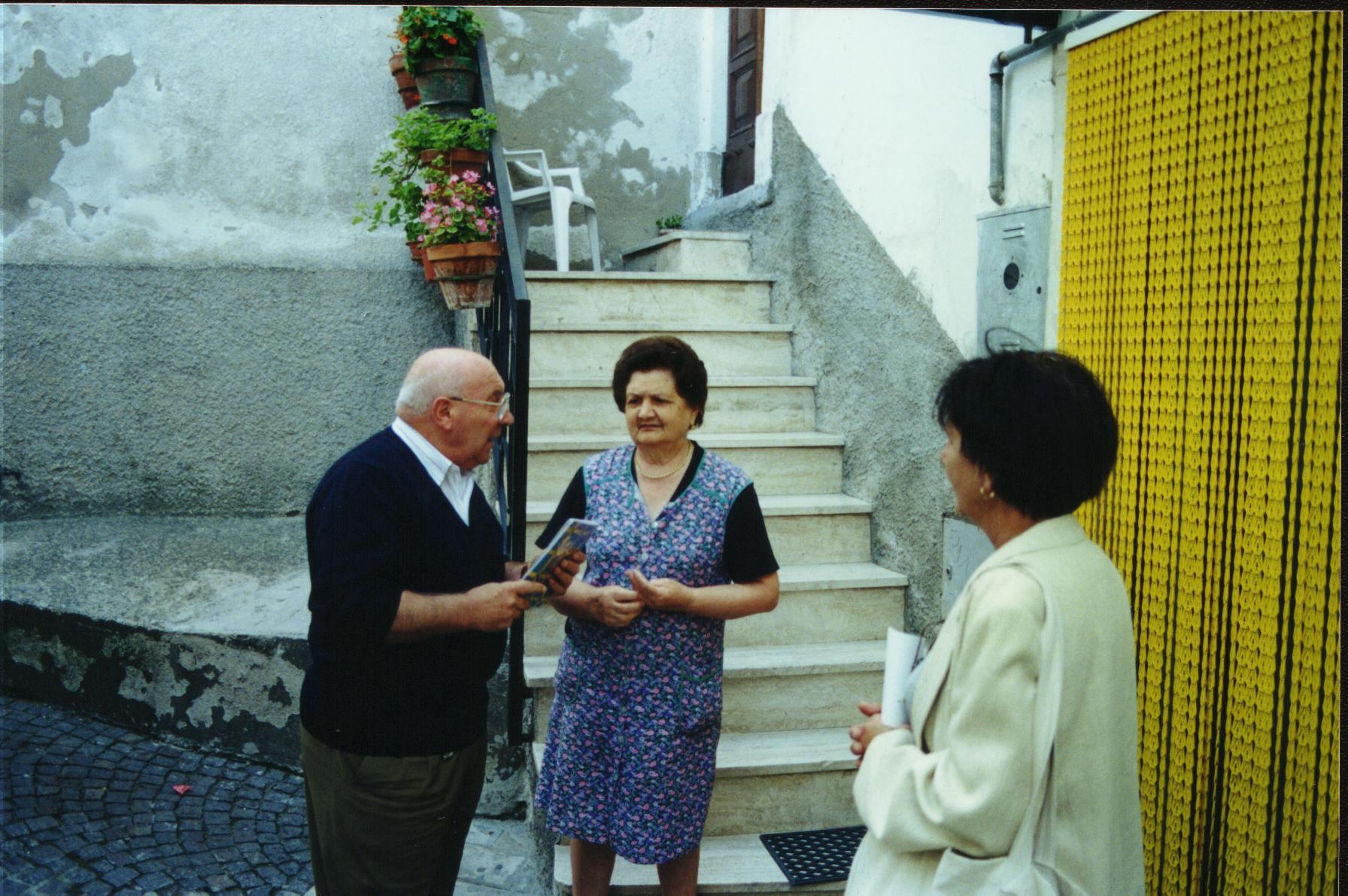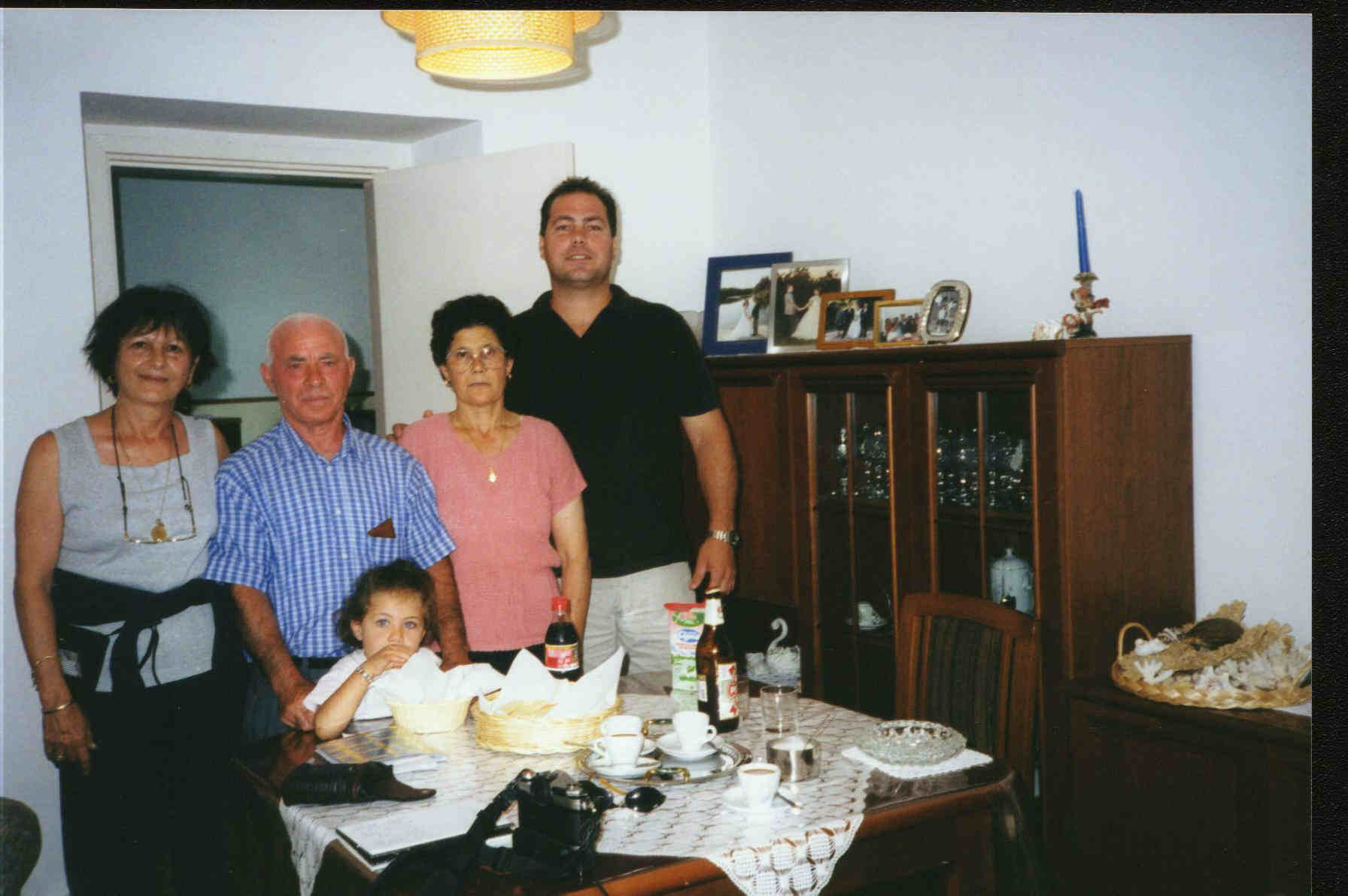 Me, Domenico Toppi, his wife (maiden name Dematteo), Chris
and grandaughter Sophia. Domenico identified the old pictures showing
his Father and Mother, Domenico and Filomena Toppi.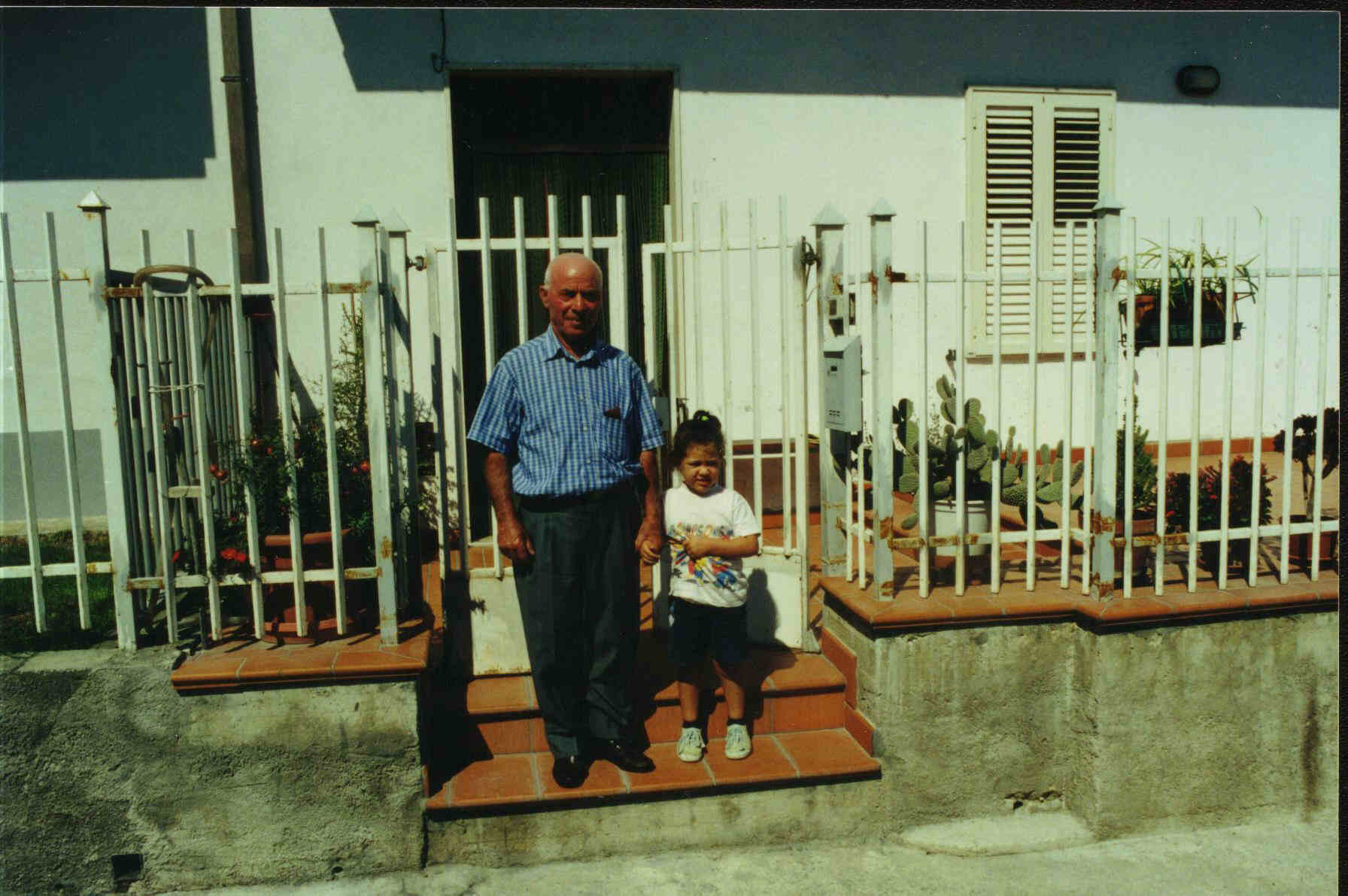 Saying goodbye.
Back to main page